Landscaping inn Franklin, MA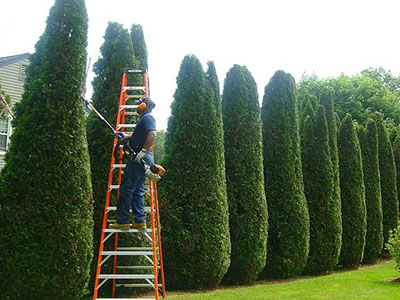 Finding the right landscape contractor for your project can be a daunting task, especially if there are a lot of them in your area. Many are marketing geniuses that can make people believe in their promises only to end up getting shortchanged. But if you want to be sure that you are getting the right one, just call us. Our company has been known for comprehensive residential landscaping services that include design, installation, and remodeling. We are your one-stop authority for all things related to landscape improvement and creation.
Comprehensive Landscaping Services
We at DaCosta's Landscaping, provide value-for-money landscaping services with great results guaranteed. The services we offer pretty much take care of every possible landscape-related concern of clients in Franklin and other Massachusetts cities that we serve.
As a one-stop-shop of sort, our company is the best pick for owners of private residences and businesses who wish to work with only one landscape contractor. With us, clients can enjoy the convenience of working with only one contractor, hence making communication easier as they are dealing only with our crews.
Clients can likewise save money since different contractors charge different rates for similar services as ours. It is also possible for our clients to do other important matters without having to worry about monitoring the progress of multiple contractors. In the end, clients are in for a hassle-free improvement of their property.
Smart Landscape Designs
The key to achieving a functional, safe, and inviting landscape is to have a well-thought-out design. Our company has skilled landscape designers who are professionally trained and have decades of combined experience. With them, all your design ideas and need for specific landscape features and amenities will surely materialize.
The beauty of our landscape design lies in how well we execute our clients' preferences. Our designers are aware of our clients' budget limitations and capabilities and thus factor such in the design process. Additionally, clients can expect beautifully rendered landscape designs that feature outstanding mastery of design concepts and techniques – balance, harmony, focus, and contrast as well.
Professional Installation Services
Clients then and now absolutely find joy in our expert and meticulous handling of their landscape installation concerns. We are particularly loved by clients for our effective use of materials when creating hardscape structures – patios, decks, outdoor kitchens, pools, sitting and retaining walls, walkways, fire pits and fireplaces, and driveways.
As a landscape contractor, you can count on us to bring you stunning landscape amenities that can put premium appeal to your outdoors. The amenities that we will create for you can also bump up your property's market value should you decide to put it up for sale.
Effective Landscape Maintenance
We are composed of experienced and expert landscaping professionals who can perform effective maintenance works. Whether the tasks require cleaning up your lawn following a storm or fixing your irrigation and drainage system, we have the right personnel to do them. You have the option to go for scheduled maintenance or you can just call us when you need our services.
If you want a reliable and competent landscape contractor that can provide professional services at budget-friendly rates, please call DaCosta's Landscaping today at 774-573-7029. We'll be happy to hear your concerns and provide you with the right solutions.