Impressive Landscaping Services
Are you having issues finding the right company for your lawn mowing needs? Have you set out on a search to find a business that can provide you with an incredible variety of quality landscaping services? If this is indeed so, then DaCosta's Landscaping will definitely impress you! From outstanding landscape design solutions to regular maintenance, we do it all! Feel free to visit our Google+ page and find out more!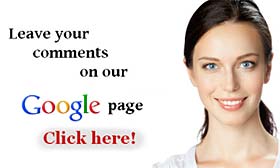 Submit your review
Good job!
I've been looking for a company that could provide me with a full roster of landscaping services for quite a while now. My front yard was in terrible condition, and I really wanted to see it beautiful again - thank you very much for helping me out!
Jul 07, 2015 by Ronald T. James
I wanted to thank you for the beautiful job you did on the yard. You were right. I cannot believe how wonderful it looks! I also wanted to let you know I'm sending the final payment for the cleanup to your post office box today. If you left a bill, I didn't see it but wanted you to receive payment as quickly as possible. I know you worked hard and I really appreciate it. All I want to do now is sit and look at it.
I also want you to maintain it this Summer and at some point, I would like to get loam and seed but not sure if I can swing that in the Fall or need to wait until next Spring. I'm so glad I found you and will recommend you to everyone.
Thanks again,
Leisa
I just wanted to thank you so much for the beautiful work you did in our yard yesterday. Your work is amazing, and I'm so happy my daughter from Milford recommended you to us. We could not be happier.
Thank you again for all your great work and we look forward to seeing you again in the springtime.
I hope you and your family have a wonderful and happy holiday season!
Best,
Becker's
You did a wonderful job at our house too!!
Rachel