Landscape Design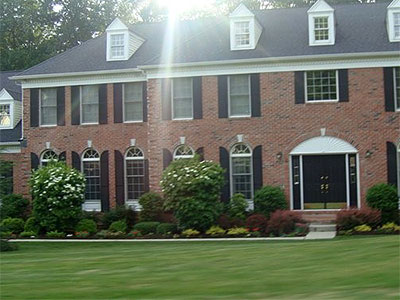 The external looks of your property depend largely on your landscaping design and look. If you have a well designed and maintained landscape, it'll catch people's eyes and enhance the appeal of your property. However, if your landscape isn't designed well, it can make your property look sloppy and unkempt. You can avoid this by hiring the right design company to handle the project. If you want a great design that would enhance the value of your property, you don't need to look further than DaCosta's Landscaping.

We have worked on several landscaping projects throughout Milford, Holliston, Franklin, Upton, Bellingham, Medway, Sherborn, Wellesley, Newton and Mansfield, MA since 1995. We've created excellent landscapes and focused on building good relationships with our clients. Our clients know us to be a brand they can trust and rely on. After all, landscape design can be expensive. You need someone who would offer you the best value for your money. With us, you get just that.


How Landscape Design Process
With over twenty years of experience, our design team is excellent at what they do. They'll ensure that your landscape looks great and can be managed well. We will consider your landscape design ideas and bring them to life. To make sure that we get it right, we use the following methodology.
Meeting - When you call us, our first priority is to understand what you want. We take the time to understand your vision for your landscape, making sure we understand your needs and requirements. This ensures that the end result of our efforts will be satisfactory. Our goal is to always ensure that your landscape turns out to be just what you wanted it to be.
Assessment - After we understand your requirements, we focus on what we have to work with. We will assess your current landscape and take careful notes about the condition and the health of the land. We will identify any problem areas that need attention and keep your overall requirements in mind when we do that.
Quote and Budget - After we have all the information we need about your requirements and what needs to be done, we will provide an accurate quote. At this point, our experts will also discuss your budget. We will help you make the right choices with your landscape project, making sure you don't strain your finances.
Work - Once everything is finalized, we'll start working on the project. Our skilled masons and landscapers are diligent and hardworking. They focus on quality and will make sure that your landscape installations will stand the test of time.
If you want to know more about landscape design and all the other services we offer, feel free to get in touch with us here at DaCosta's Landscaping You can give us a call at 774-573-7029 or fill in the contact us form on our website. We'll be happy to answer your questions.