Masonry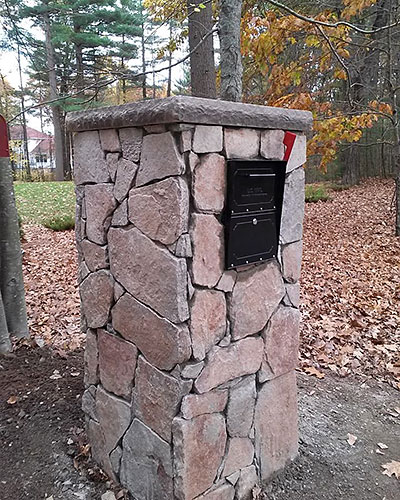 Lawns, gardens, and plants are soft, living aspects of your landscape. They require a skilled gardener or a landscape expert. However, there are other aspects of your landscape that require different kinds of skills. They require skill in laying brick and stone, in building structures and installing permanent aspects of your landscape like patios, driveways, walkways, etc. Building these things requires skill and experience. At DaCosta's Landscaping, we have excellent masons that can easily handle even the most complicated assignments.

We've been in this business since 1995 and have worked on a large number of masonry work projects. Our masons have built everything from retaining walls to driveways in Milford, Holliston, Franklin, Upton, Bellingham, Medway, Sherborn, Wellesley, Newton and Mansfield, MA. These structures need to be resilient and durable. If the brick or stone isn't installed properly, the resulting structure will be weak and of low quality.


Our Masonry Services
We offer a wide range of services. We're experts with brick, stone, and mortar and will be able to handle all kinds of masonry construction. Our masons are meticulous and hardworking. They will assess every installation carefully before moving on. Ideally, masonry installations need to last for several years. Here are some things that we include in our masonry services:
Retaining Walls - Retaining walls are some of the most essential aspects of your landscape. They hold and maintain the shape of your land and reduce the chances of soil erosion. If your property lies on a slope, you need a solid retaining wall to keep your landscape in place. Needless to say, these walls endure a lot of pressure. If they're not built well, there's a chance that they might crack or collapse. That can be problematic and expensive. With us, you can avoid that. Our masons have several years of experience in building masonry walls and will make sure that they're strong.
Patios - Patios are some of the most popular backyard installations, especially for people who love to entertain guests and host parties. If you feel that your outdoor space is underutilized, you can install a patio and reap the benefits. They add considerable value to the property as well and are universally appreciated.
Fireplaces - Like patios, fireplaces are also great installations. They allow you to stay out in the chilly evenings and enjoy the open air. If you add a stone oven to your fireplace, you can get more value for money as well. A Fireplace usually requires great knowledge of stone or brick masonry. Our experts will make sure that you get the best possible fireplace in your backyard.
This is just a brief list of the structures our masons are capable of building. If you want something else, you just need to call us.
If you want to know more about masonry and all the other services we offer, feel free to get in touch with us here at DaCosta's Landscaping You can give us a call at 774-573-7029 or fill in the contact us form on our website. We'll be happy to answer your questions.