Landscape Services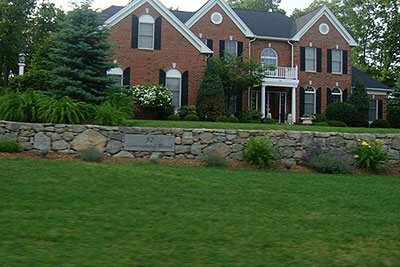 We are the landscape design, installation and maintenance company you have always been looking for! DaCosta's Landscaping has many years of experience and has the qualifications to provide you with the most reliable landscape services in Milford, MA and surrounding regions. You can check out some of the services we provide listed below:
Landscape Design
If you don't find your old landscape design boring, our reputable landscape company can provide you with the most efficient and affordable solution. Feel free to share your ideas with us, and we will provide you the finest landscape construction service, and your expectations will be exceeded! Read More About Landscape Design >>
Landscape Installation
In order to provide your yard with the unique look you have always dreamed about, we do also install patios, steps, walkways, and any kind of irrigation system. Our team of experts is able to provide you with astonishing and one-of-a-kind results that will even amaze your neighbors. Read More About Landscape Installation >>
Commercial Lawn Care
For our commercial clients, we offer regular lawn care services at affordable prices. Give us a chance to become your reliable landscape contractor and see how the dull grass becomes a sight to behold. Don't waste time trying to find a trustworthy landscaping company because you just found it! Do not hesitate to contact us at the phone number listed below, and browse through the full scope of features available to you! Read More About Commercial Lawn Care >>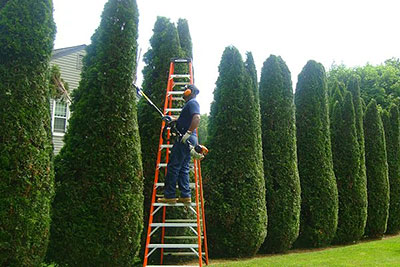 Residential Landscaping
Our company specializes in residential lawn care services. We are fully licensed, bonded, and insured, so you can rest assured that you are going to receive the finest quality of the services we offer. From the landscape supply service to maintaining your plants and trees in a good condition, we are the right choice! Our first priority is to preserve the value and beauty of all the properties we serve. Read More About Residential Landscaping >>
Masonry
We pride ourselves on providing our clients with premium masonry design and installation services including retaining walls, patios, driveways, fireplaces, walkways, fire pits, outdoor kitchens and water features. Our professional stonemasons can create a completely unique piece for your landscapes as no-one has ever seen before! Read More About Masonry >>
Hardscapes
Our reputable company is able to provide you with a multitude of hardscape services every one of which will impress you and your neighbors. Let us add some real curb appeal and function to your outdoor areas a new hardscape feature that you have always dreamed of! Read More About Hardscapes >>

Do not hesitate to give us a call at (774) 573-7029 to find out what first-class quality of service means!