Residential Landscaping in Milford, MA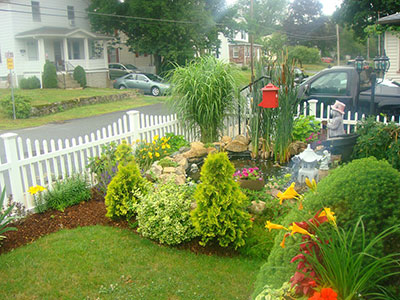 Your yard and garden spaces are a definite value-add to your property and it's a good idea to spend some effort and time in getting them designed by experts. While it may seem like landscaping on a residential property is easy, the fact is that it requires a significant amount of creativity, skills, knowledge, and expertise.
We at Dacosta Landscaping Design provide excellent residential landscaping services to customers across Milford, MA, and surrounding regions. We provide comprehensive solutions that span everything from the initial conceptualization and designing to the actual landscape installation.
Landscape Designing Aspects
Our company has been operating in this space for several years and knows what it takes to provide our customers the kind of solutions that will add to the functionality, aesthetics, and value of their home. We also recognize the fact that every homeowner wants their landscape design to be unique and it's why we work very closely with you on your project. Our landscapers will take several factors into account when designing the space for you, such as:
Our landscape planner will visit your property and survey the space that must be designed.
The size and spread of the property have a significant role to play in the overall theme and concept.
They will understand what your ideas and requirements are.
They will also consider the styling of your home and the elements that already exist in the landscape.
The expert will check about how much of lawn space you need and whether you are planning to get a deck or patio installed. This will have some bearing on the overall design 'of the space.
They will show you a few design options and the materials that could be used in the project and will provide a detailed quote.
Once you approve the quote, we will start the project on a day that is convenient to you.
Our on-site supervisors ensure that the technicians work effectively and efficiently and that all the materials that come to the site are of the highest grade.
The work will be completed on time and in a very professional manner.
We create a focal point in your landscape and then use aspects such as color, texture, lighting, and effects to create outdoor spaces that you will love to use. We also ensure that all the materials and installations are low maintenance and hardy, which reduces the overall cost of the project.
We are focused on providing solutions at very reasonable residential landscaping cost. For any more information about the services we provide or a quote for any hardscape job in Milford, MA, call Dacosta's Landscaping Design at 774-573-7029 and discuss your project details with our experts. You can also use this Contact Us form to send us your queries.