Landscape Design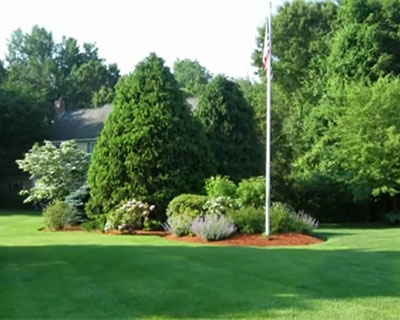 A well-thought-out landscape design will result in a beautiful landscape, especially in the hands of professionals with lengthy experience. A perfect landscape is one where all landscape elements are carefully selected and placed in perfect spots. It is also one in which softscapes are cleverly combined with the right hardscape features for the perfect balance. Only people with a deep understanding of design principles and techniques can pull off such a delicate balancing act.

If you live anywhere in Milford, Franklin, Holliston, Upton, Bellingham, Medway, Sherborn, Newton, Wellesley, and Mansfield, MA, the perfect company that can create this kind of landscape is DaCosta's Landscaping. We have been offering our value-laden design services from 2002 to Massachusetts clients who demand exceptional results. As a full-service landscape design company, we're proud of our out-of-the-ordinary design approach that seamlessly combines our clients' ideas with our own. Our rates are also well within their reach, so we're preferred by more clients over our competitors. Call us now at (774) 573-7029.
Landscaping
There are a lot of factors to consider when landscaping a property. For example, a residential landscape should focus on making outdoor spaces an extension of indoor areas. This could entail creating outdoor living amenities, like outdoor kitchens, pool decks, gazebos, or patios to make the landscape relaxing and functional. In private residences with limited space, there should be an effective use of space to create a roomy ambiance. But, for properties with space abundance, the focus should be on avoiding an impression of an outdoors with unused spots due to lack of landscape features.

Meanwhile, the design plan for commercial landscapes must reflect the needs and desires of the patrons or customers. Hotels and resorts are particularly very challenging to work on since the landscape design should capture the fancy of different types of clients. The overall landscaping approach should also go well with the master plan for the entire property for harmonious appeal.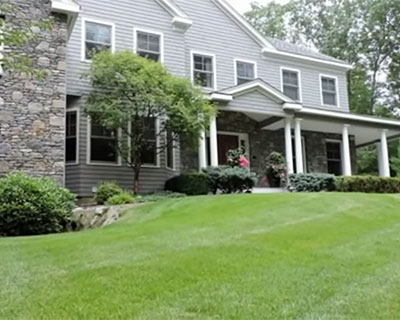 Landscape
We can achieve practically any type of landscape for property owners. Among others, we can create sustainable landscape designs for the nature-conscious clients that involve using native plants, permeable pavers, solar lighting, and the like. Likewise, our design team is trained to create landscapes that highlight softscapes elements, hardscapes, or water features - anything that the client desires. Just tell us your preferred setting, and we'll prepare a design plan accordingly.
Landscaping Ideas
If you need help on what specific features to add in your landscape, it is best to get the services of professionals like us. These are just some great landscaping ideas that will surely make your outdoors stunning and functional:
Landscape lighting. We can bring out the beauty of your outdoor areas with carefully designed landscape lighting.
Gazebo/patio. These landscape amenities will make your outdoors perfect for rest and relaxation with your family, guests, or friends.
Firepit/fireplace. Any outdoor landscape design plan will not be complete without any of these fine amenities.
Large boulder garden. This design idea would require setting up of large stones in your garden, but you can already achieve a more imposing and attractive landscape.
Garden Design
We have a lot of garden design ideas that we can incorporate in the landscape design plan that we will prepare for you. We can achieve different garden settings, such as Japanese, modern, Mediterranean, English and cottage, tropical, desert, and eco-friendly. Just let us know your preference, and we'll include it in the overall design for your landscape.

"MORE ARTICLES"