Pavers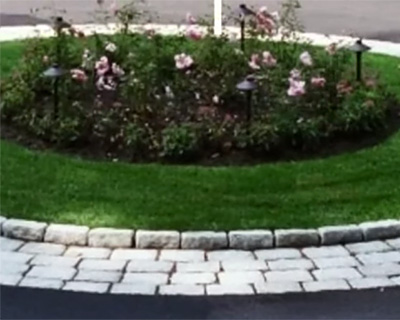 Most landscape and hardscape contractors today recommend the use of pavers for outdoor improvement projects. This is not surprising given the aesthetic benefits that these types of paving materials can provide. They can make outdoor areas more appealing because of the great design options. Even clients with discriminating taste will enjoy choosing the paver design that will be perfect for their outdoor amenities. They can use them on patios, driveways, walkways, pool decks, and other hardscape features.

The only concern of most property owners is on how to ensure the durability of the paver features in their properties. Pavers are durable and sturdy construction materials, but they must be installed properly to ensure the integrity of the paved amenities. The best option for property owners is to hire reliable and experienced paver installers like us at DaCosta's Landscaping. We can guarantee the topnotch installation of all paver types, whether they are used in residential or commercial paving projects. We can handle and expertly install natural stone, bricks, and concrete. In fact, we have completed numerous paver features and amenities for clients in Milford, Franklin, Holliston, Upton, Medway, Bellingham, Sherborn, Newton, Wellesley, and Mansfield, MA. Please call us at (774) 573-7029, and we'll discuss with you our paver installation process.
Patio Pavers
A patio is a common feature in almost every Massachusetts home. It is the choice of most property owners when working on a home improvement project because of the additional living space that it creates. However, this outdoor living feature can't serve its purpose if your installers use inferior quality pavers. At DaCosta's Landscaping, we use only topnotch patio pavers to ensure the longevity of the patio that we design and install. We have creative people who can work on any patio design. They will make sure that it will complement the home's architecture or landscape theme.
Driveway Paving
Pavers are still the best driveway paving materials. We highly recommend the use of stones and concrete pavers for their durability. They can withstand vehicle traffic and harsh environmental conditions without cracking or settling. Driveways that are made from premium paving materials can last for generations without requiring major repair or replacement.

Meanwhile, ease of maintenance and lower repair cost are also some of the factors that most property owners consider. By using quality pavers on the driveway, property owners will not worry about frequent repairs or costly maintenance works. Paver driveways only need regular cleaning and sealing.
Concrete Pavers
Concrete pavers are popular among contractors, builders and property owners because of their durability and wide range of available designs. The paver's interlocking feature allows each paver piece to move or expand when necessary. Manufacturers also offer various designs, patterns, colors, and sizes to meet the demands of the clients.
Brick Pavers
The subdued, classic appeal of bricks will surely make any property stand out from the rest. You only need to find topnotch installers who are well-experienced in brick paver installation. Brick pavers are best used on outdoor living features such as patios, walkways, decks, and other hardscape amenities. We also recommend them if the client's home or property has brick walls.

Call us today to get a free project cost estimate.

"MORE ARTICLES"

Landscape Design
Landscaping
Lawn Care
Masonry
Landscape Maintenance